Scott Mier, DVM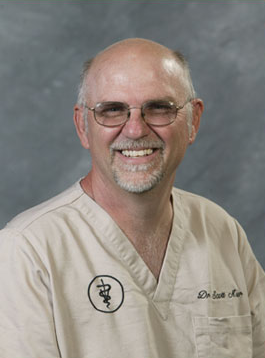 Dr. Scott Mier is a General Practitioner who has been with the Fredericktown Animal Hospital since 1984.

A native of Advance, Missouri, Dr. Mier says that his early experiences growing up on a farm played a major role in influencing his decision to become a veterinarian. He adds that the variety of animals and people that he is able to interact with make the job enjoyable and continuously interesting.

For his undergraduate work, Dr. Mier attended the School of the Ozarks in Branson, Missouri, where he majored in Biology and Chemistry and won the freshman chemistry award. He did not receive a Bachelor's degree because he was given early admittance to the University of Missouri – Columbia College of Veterinary Medicine in 1980. By 1984, he had earned his Doctorate of Veterinary Medicine.

Dr. Mier is a member of the American Veterinary Medical Association and the Missouri Veterinary Medical Association. He is also a member and elder of the 1st Presbyterian Church of Fredericktown, Missouri, a 4H Project Leader, and a 4H County Coordinator for Shooting Sports.

Dr. Mier and his wife Rose, a biology teacher at Mineral Area College, have two grown children and provide a home to a Welsh Corgi named Joe; a golden retriever named Nellie; a donkey named Pal; three sheep: ZZ, Val and Suzy Q; a cat named Pete; a llama named Frickles; and two horses named Delilah and Coco. He adds that most of the family's pets are castoffs that found a home with his family.

Dr. Mier's interests include woodworking, being a 4H leader, skeet and trap shooting, and hiking.