John Swinford, DVM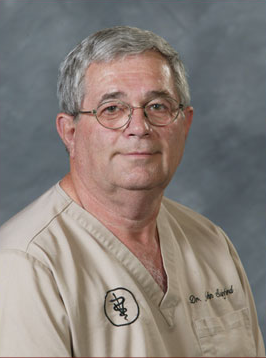 Dr. John Swinford is a General Practitioner who joined the Fredericktown Animal Hospital when it first began in 1992.

A native of Belleview, Missouri, Dr. Swinford says that his father played a significant role in motivating him to become a veterinarian.

For his undergraduate studies, Dr. Swinford first attended Mineral Area College and then the University of Missouri – Columbia where he received a Bachelor of Science in Agriculture. He then enrolled in the University of Missouri – Columbia College of Veterinary Medicine and earned his Doctorate of Veterinary Medicine in 1973.

Dr. Swinford's area of special professional interest is surgery and he is a member of the American Veterinary Medical Association and the Missouri Veterinary Medical Association.

He is married to Rhonda and he has three grown children. When not practicing veterinary medicine he enjoys farming.