Hannah Gawf, DVM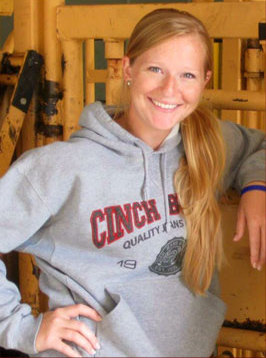 Associate Veterinarian Hannah Gawf joined the team at Veterinary Clinic of the Mineral Area Hospital in May of 2016. Dr. Gawf says the most satisfying thing about being a veterinarian is "connecting with clients and their fur babies through all life stages and management of complicated cases in both large and small animals."

As a child, Dr. Gawf's family raised feeder cattle. "Raising feeder cattle and doing our own butchering as a kid helped me understand the importance of a safe food supply and the role of veterinarians in cattle production," she says. "Who wouldn't want to help feed the world?"

Dr. Gawf attended the University of Missouri - Columbia for her undergraduate education, earning a Bachelor's of Science in Animal Science. She completed her Doctorate of Veterinary Medicine at the University of Missouri College of Veterinary Medicine. She is a member of the American Veterinary Medical Association, the American Association of Bovine Practitioners and the American Association of Equine Practitioners. Chief among her professional interests are large animal medicine, reproduction and surgery.

Dr. Gawf and her husband reside on their farm outside of Bonne Terre with their two children, Boone and Stella, their dog Hank, and their Angus-based cattle herd. She enjoys farming, DIY, and outside time with the kids.